The Sekesua District in the Agormanya Area of The Church of Pentecost has constructed a wooden footbridge across the Brukumdor Stream connecting two communities – Akotokrom and Bukunor, in the Eastern Region.
The construction of the footbridge, which is about 85 meters long, has brought great joy and immense relief to residents of the two communities. The gesture has addressed the danger and the stress that the people used to go through when crossing the stream, especially during the rainy season when the stream overflows its banks.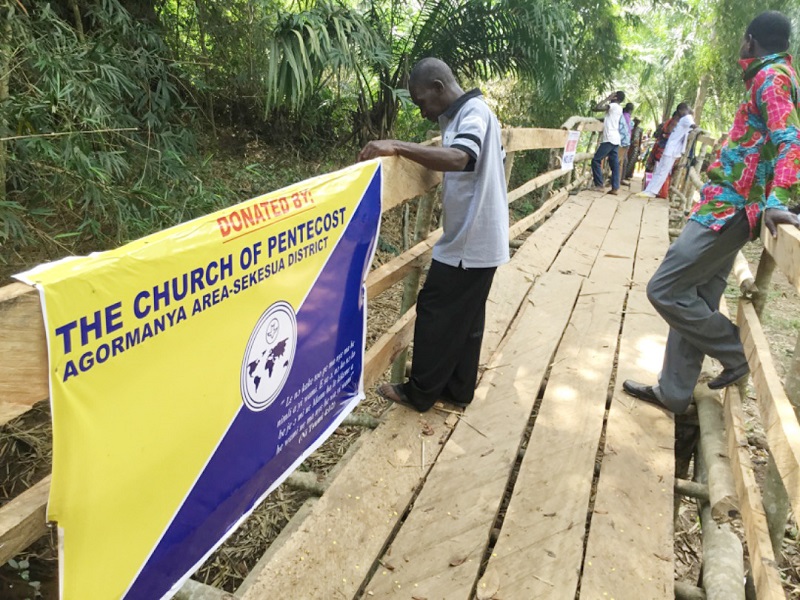 At a brief ceremony on Sunday, January 10, 2021, to hand over the footbridge to the chiefs and people of the two communities, the Sekesua District Minister, Overseer Robert Kwadwo Asamoah, said that the decision to pursue the gesture to alleviate the plight of the people was inspired by the possessing the nations' agenda of the church which seeks to position the church to seek the transformation of the communities it operates.
Overseer Asamoah was grateful to the Agormanya Area Head, Apostle James Gabriel Quardson, and the community folks for their diverse supports in the construction of the footbridge.
Dade Mantse Samuel Teye Anim, Chief of Akotokrom, commended the leadership of The Church of Pentecost for coming to the aid of his people.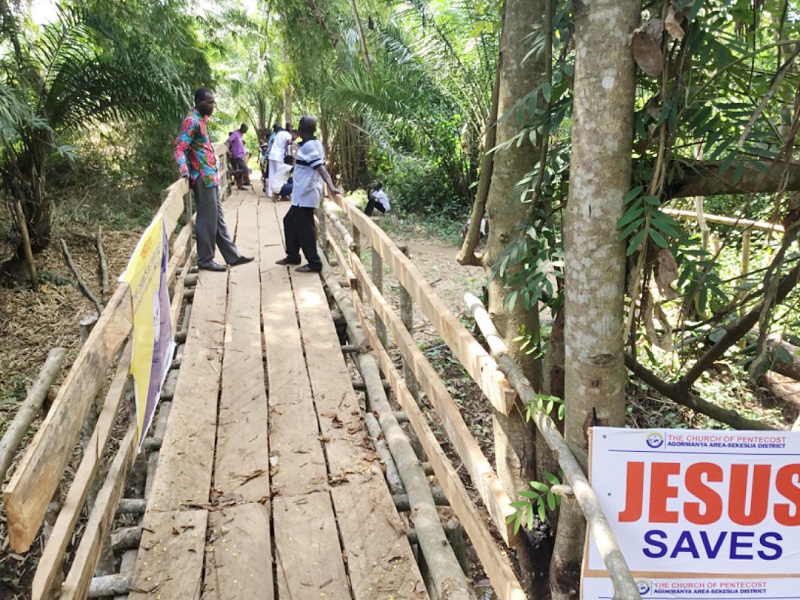 The chief recounted the unspeakable challenges that the people in the area have gone through over the years in crossing over the stream. "But glory be to God that The Church of Pentecost has come to cut our stress short," he stated. He admonished the surrounding communities to adopt sustainable plans to maintain the structure.
The footbridge has placards with Gospel inscriptions such as "Jesus Saves," "Jesus is Coming Soon," "Do Not Die Without Accepting Jesus," and many others to draw the hearts of the people to their Saviour while using the bridge.
A soul was won for Christ at the ceremony.
Report by Agormanya Area Media Team.