The Roman Ridge District Women's Ministry in the La Area of The Church of Pentecost has donated items worth GH¢ 3,700.00 to the inmates of the Senior Correctional Centre (Borstal Institute) of the Ghana Prisons Service.
The District Minister, Pastor Clement Achim Gyimah, and his wife Beatrice, on Saturday, December 26, 2020, led a delegation made up of Elder Michael Opare Attuah (La Area Deacon), and the Roman Ridge District Women's Leader, Deaconess Comfort Osei Agyen, and her team, to donate the items which included assorted food items, clothing, and toiletries to the centre, which is located within the district.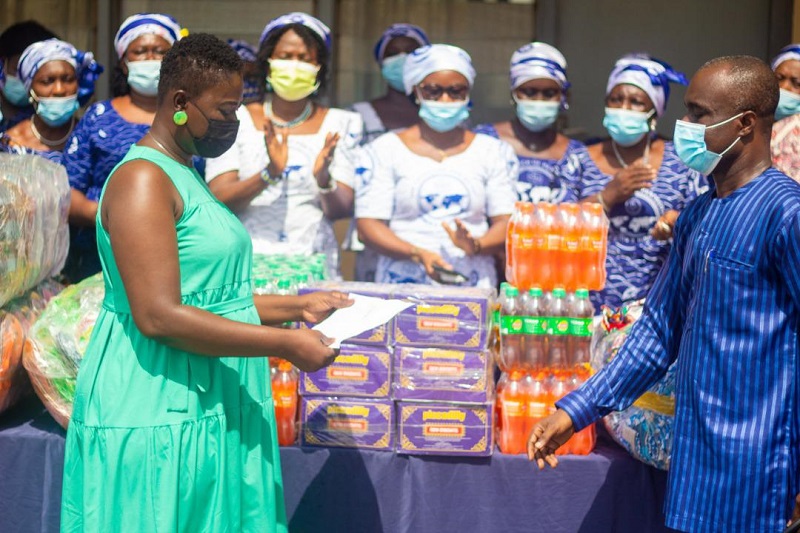 In a short address, Pastor Achim Gyimah said that the donation was part of the activities outlined for the 2020 Christmas Convention.
He noted that the exercise was to make people in their immediate surroundings feel the presence of the church during the Christmas celebrations.
DSP Leon T. E. Mills received the items on behalf of the facility. He thanked the church for remembering them in the festive season. He appealed to the church to continue with the kind gesture.
Report by Gina Akua Padi.