The Chairman of The Church of Pentecost, Apostle Eric Nyamekye, has advised Christian leaders to be loyal to God and the Church.
The Chairman said this in a homily he delivered when he met elders in the La and Teshie Nungua areas of the Church at the PIWC-Kokomlemle Dome, last Tuesday.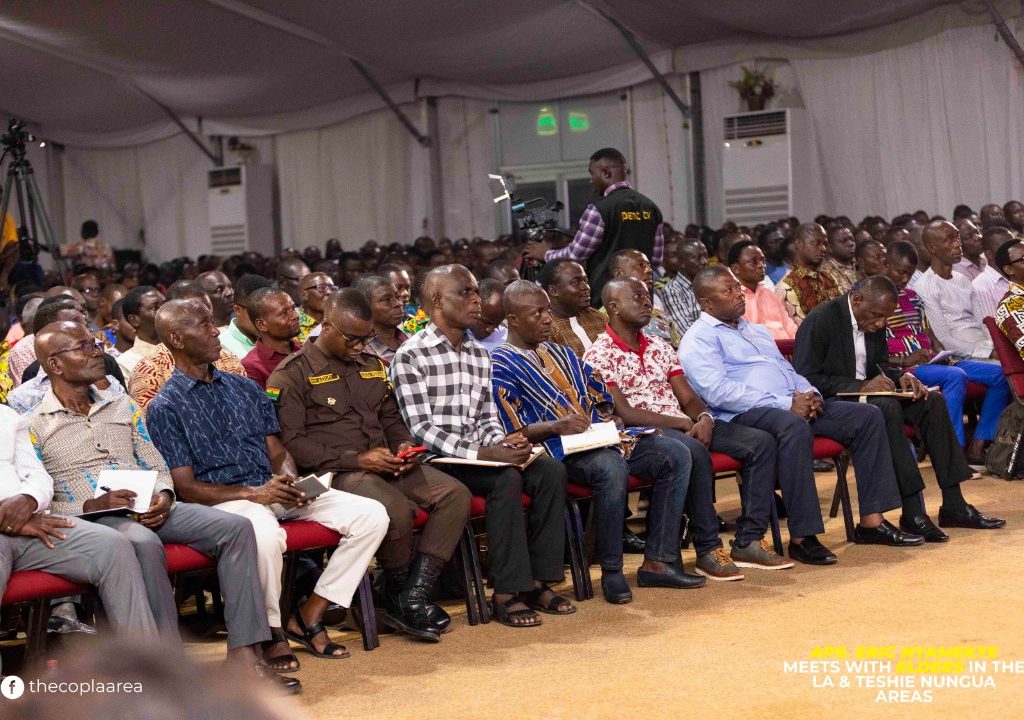 In his exhortation, Apostle Nyamekye commended the elders of The Church of Pentecost, who are unpaid officers, for their selfless and sacrificial service that has greatly contributed to the sustenance and growth of the Church.
With Acts 14:21-23; Titus 1:5 and Acts 20:17 as scriptural references, Apostle Nyamekye further highlighted the importance of elders in the New Testament Church.
The Chairman drew inspiration from David's story in 1Chronicles 11:9-11 to stress the need for ministers and elders to work closely together for maximum impact.
According to the Chairman, King David's greatness and success could be attributed to two things; God's presence with him and the support from his (David's) mighty men and the people of Israel gave him.
Apostle Nyamekye also indicated that David was a man who knew how to build and maintain strong supportive teams.
He opined that "great leaders do not succeed alone, rather they succeed because they have people who support them."
"No leader is greater than his support team; for as the leader is, so is his support team," he added.
Apostle Nyamekye also pointed out that every member of the church possesses some graces, gifts and talents (Romans 12:6-8), for this reason, no member of the body of Christ should be taken for granted.
These graces, gifts and talents, which are both natural and spiritual, he futher noted, must be harnessed for the common good of all (1Corinthians 12:7), and not for personal interests or self-aggrandisement.
"Since every individual in the Church has a certain level of grace, gifts and talents, Church leaders must learn to respect all and see every member as part of the support team," he advised.
Apostle Nyamekye emphasised that all elders are coworkers in the house of God and have been called to a position of trust.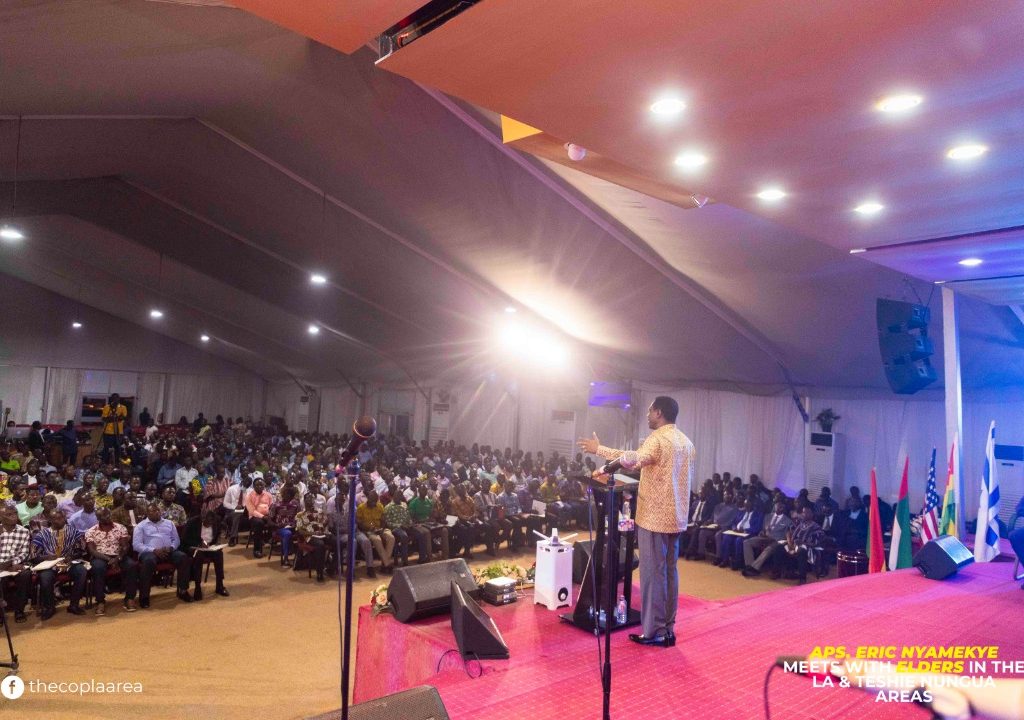 He, therefore, charged ministers and officers to discharge their duties with utmost loyalty because "loyalty is the hallmark of every supporting leader."
Using Joab and Abishai as a case study to further butress his point, the Chairman explained that although Joab and Abishai were brothers and part of King David's warriors, the former was disloyal to David while the latter was loyal to the king.
Joab's disloyalty was seen in how he killed two army commanders of David without his knowledge. He (Joab) again proved disloyal when he killed the King's son, Absalom, after the king had explicitly asked him not to.
Abishai, on the other hand, risked his life for King David, he saved the King when Ishbi-Benod wanted to kill him, and obeyed David's orders even when they went against his personal wishes.
The Chairman advised Church leaders to cultivate Abishai's exemplary loyalty trait while asserting that loyalty is one of the paramount virtues needed in Christian leadership.
He explained that being loyal to God and the Church requires faithfulness, sacrifice, commitment, going the extra mile, effective leadership, defending the church and interceding for the church in prayer.
Apostle Nyamekye also admonished ministers and officers to refrain from maligning the Church and her leadership since it also an act of disloyalty.
In attendance were Apostle Alexander N.Y. Kumi-Larbi (General Secretary), Apostle Lawrence Otu Nyarko (Finance and Administration Director, CoP Headquarters), Apostle Professor Kwabena Agyapong Kodua (Vice Chancellor, Pentecost University), Apostle D.K. Nuekpe (La Area Head), Apostle Nkrumah Agyemang (Teshie Nungua Area Head) and Apostle Lt. Col. B.G. Kumi-Woode (Chaplain, Ghana Armed Forces) together with their spouses.
Report by Pastor Emmanuel Opoku Mensah