Mr Kwabena Mantey, a co-host and anchor of Asembi Morning Show on Pent TV, a Christian television station fully owned by The Church of Pentecost, has been crowned the 'Media Personality of the Year' at the 3rd Edition of the Face of Ghana Youth Awards, held at the Accra Metropolitan Assembly on Saturday, January 28, 2023.
The morning show host in December last year bagged the 'Best Christian Television Presenter' award at the Praise Achievements Awards and the 'Best Male Newscaster' at the Jupiter Journalist Awards 2022.
In an interview, Mr Mantey expressed his extreme appreciation to his family and the management of Pent TV, saying, "I am happy and grateful to God for beginning this year with this special award.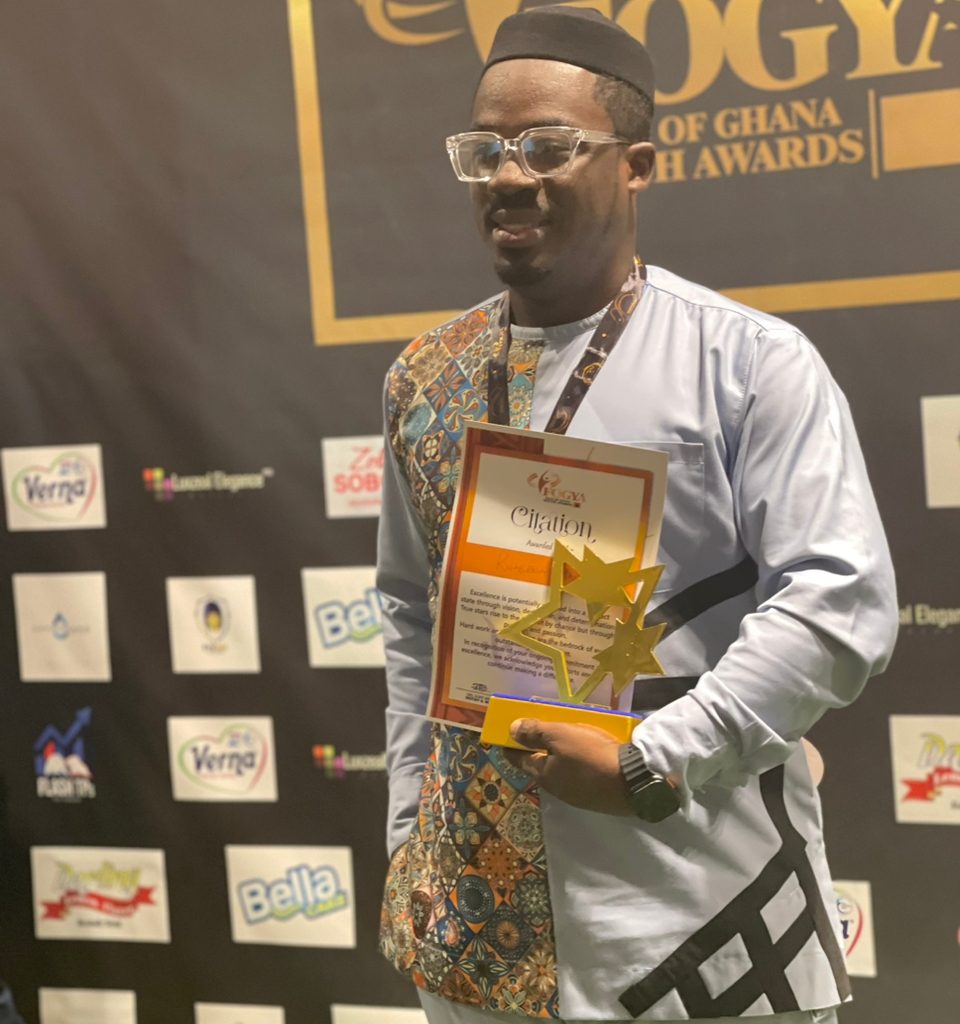 He added that winning such an award and leveraging the effect it has on the youth, helps endorse his works.
According to the organizers, the awards formed part of the company's interventions to extend credibility and support to hardworking individuals, students and groups.
"Hardworking youths who are making meaningful impacts on Ghana's economic growth will be supported," they said.
The Face of Ghana Youth Awards, an initiative of Glint Africa to recognize, reward, and celebrate hardworking youth in various spheres of work in Ghana.
Source: Ghananewsguide.com