The Pentecost Students and Associates (PENSA) – Kwadaso Sector, in collaboration with the Manso Atwere, Akropong, Abore, and Antoakrom Districts, all in the Ashanti Bekwai Area of The Church of Pentecost, has won a total of 1,134 souls, 795 being adults, and 339 children through the maiden 2021 Sector Missions Outreach. Out of the 795 adult souls won, 409 were baptised in water, while 116 received Holy Spirit baptism.
The Sector, in line with the vision of the Youth Ministry, "Grounding young people in Christ and unleashing them to possess the nations," mobilized 58 committed PENSA members from five tertiary institutions within the sector, namely Akenten Appiah-Menka University of Skill Training and Entrepreneurial Development (AMMUSTED), Akrokerri College of Education, Fomena Nursing and Midwifery Training College, Kwame Nkrumah University of Science and Technology, Obuasi Campus, and Kwadaso Agricultural College, to embark on an Aggressive Rural Evangelistic outreach in the Ashanti Bekwai Area.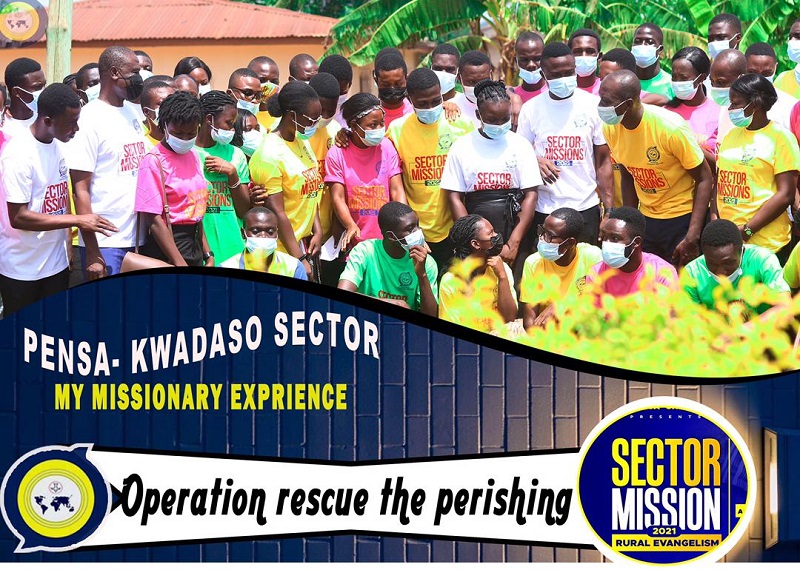 The week-long programme commenced on Monday, 10th May, and ended on Sunday, 16th May, 2021, under the theme: "Repent! The Great Day of the Lord is Coming (Joel 2:11;31).
In an interview with PENTECOST NEWS, the PENSA Travelling Secretary for Kwadaso Sector, Pastor Isaac Donkoh, revealed that the 2021 Sector Missions team were stationed at Manso Atwere Central Assembly for the first three days for a retreat to equip them as they sought the face of God in fasting, prayer and teachings before embarking on the outreach.
"We decided to start Aggressive Evangelistic operations on Thursday, May 13, 2021, but the way our student missionaries were charged after the 3rd day of the retreat, we had no option than to release them for the task of soul-winning, and to the glory of God souls began to surrender to our Lord and Saviour Jesus Christ," he affirmed.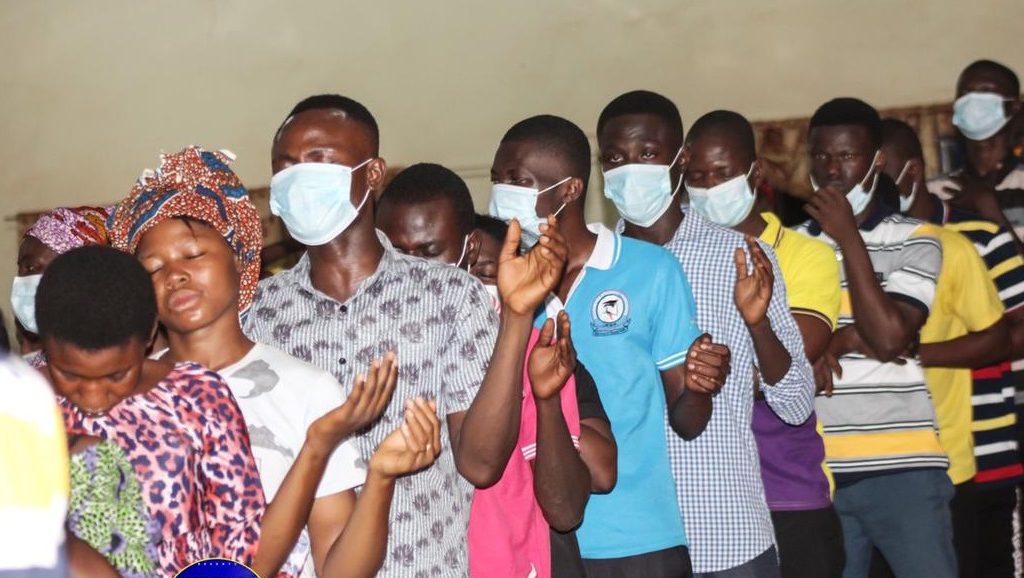 Pastor Donkoh further stated that the student missionaries stationed in villages and towns in the selected districts engaged in personal evangelism, dawn broadcasting, and cinema evangelism, among others during the period.
The Ashanti Bekwai Area Head, Apostle Fred Tiakor, highly commended the student missionaries for their relentless effort, passion, and commitment that led to this great harvest of souls into the Kingdom of God.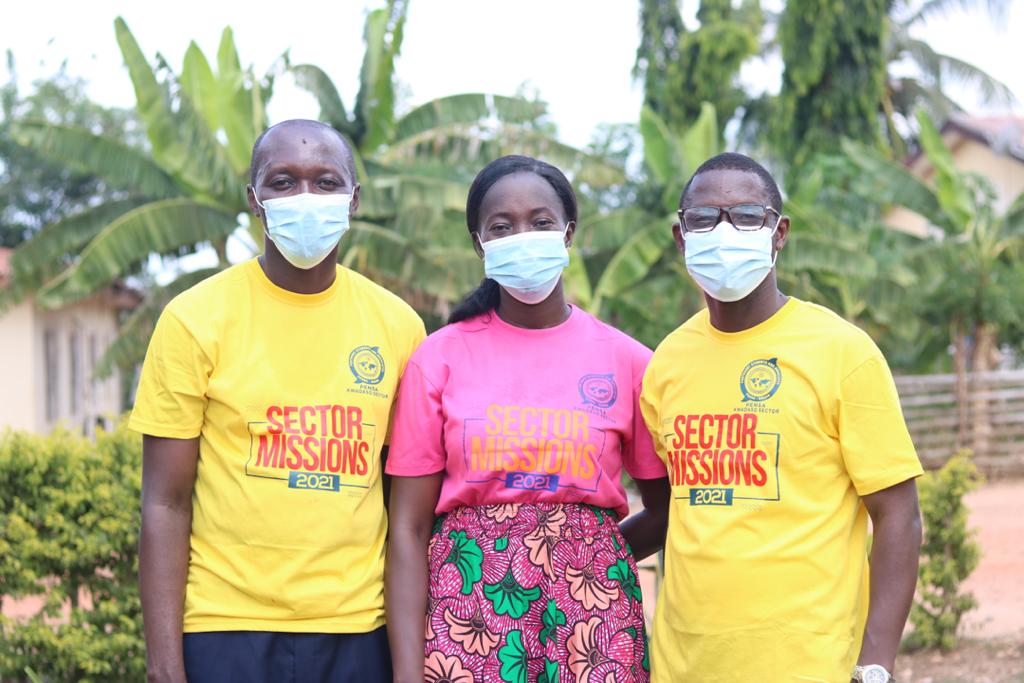 In attendance were Pastors Joseph Kyei of Manso Atwere District, Jerome N. Cudjoe of Manso Akropong District, Clement Ampaako of Antoakrom District, Maxwell Ntow of Manso Abore District, the Ashanti Bekwai Area Youth Leader, Overseer Silas Awusi, and Mrs. Doris Donkoh, wife of the Sector's Traveling Secretary.
Report by Pastor Ernest Perbi-Asare.