The mortal remains of the late Pastor Isaac Ofori Koranteng of the Dawhenya District in Tema Area of The Church of Pentecost were laid to rest on Saturday, August 22, 2020, at Dawhenya.
The solemn event, which took place at the Dawhenya Town Park, was officiated by the General Secretary of the Church, Apostle Alexander Nana Yaw Kumi-Larbi. Present to assist him were Apostle Isaac Nii Kotei Djani (Tamale Area Head and Executive Council Member), Prophet David Kankam Beditor (Ashaiman Area Head and Executive Council Member), Apostle Matthew Larbi Wettey (Tema Area Head), and other Apostles, Pastors, Retired Ministers, members of the Church and loved ones from all walks of life.
Pastor Koranteng, 62, whose sudden death occurred on July 24, 2020, survived by a wife, Mrs. Sophia Koranteng, and four children.
In a sermon, the Director of the Ghana Evangelism Committee, Apostle Abraham Swanzy, said the late Pastor Ofori Koranteng foresaw that his years on earth were numbered and therefore worked tirelessly for the Lord.
Quoting from Psalm 90:10-12, Apostle Swanzy advised all and sundry to gain a heart of wisdom by working on their souls through Jesus Christ, since it the soul that will be taken to the next world and not any material thing.
The General Secretary, Apostle Kumi-Larbi, in consoling the bereaved family, encouraged them to learn from how the late Pastor Koranteng led his life by serving the Lord with all their strength.
Born on September 14, 1958, at Asikasu, near Jumapo in the Eastern Region, to the late Elder David Asante Koranteng and Deaconess Gladys Mintaa Koranteng (Rtd), both from Abiriw Akuapem, Pastor Ofori Koranteng had his formative education at Asikasu Presbyterian Primary School, then to Suhyen Local Authority Middle School, and finally completed at Koforidua Presbyterian 'B' Middle School, where he passed the Middle School Leaving Certificate (MSLC) examination with distinction.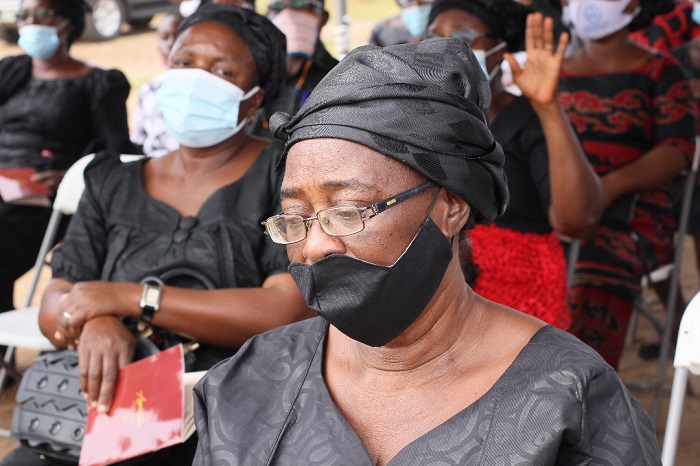 He continued to the New Juaben Secondary Commercial School, where he had his Ordinary Level and Advanced Level Certificates ('O' and 'A' Levels) from 1973 to 1980. He had a Bachelor of Theology Degree from the Canada Christian College in 2008 and a Master of Arts – Theology and Missions, Pentecostal Studies option, from the Akrofi-Christaller Institute of Theology, Mission and Culture in 2011.
Before his call into the full-time ministry of The Church of Pentecost in 1999, he worked at the Ghana Commercial Bank for 18 years in the following branches: Ring Road Central, Accra; Nsawam, Aburi and Obuasi. He rose through the ranks and became the bank's system administrator in charge of ICT.
He served in the full-time ministry for 21 years in the following stations: Nyankpala, North Legon (now Haatso District), New Dormaa, Oforikrom and Dawhenya. He was left with three years to retire from active service.
In her tribute, Mrs. Sophia Koranteng described her late husband as a generous man, hardworking and someone committed to his job. "He was my soul mate, my inspirer, and the steadfast rock that helped me through thick and thin," she said, adding, "Isaac supported and loved us all. He was always there to help navigate through life's challenges."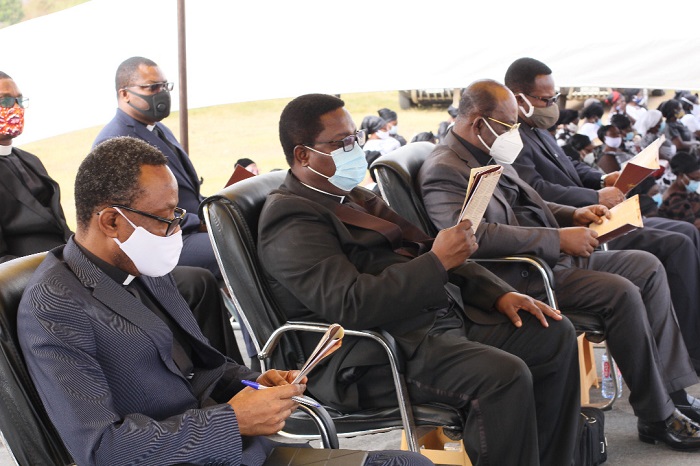 His children, in their tribute, narrated how his sudden death has affected them and brought their world to a standstill. "We will miss his indescribable and unconditional love, his care and his phone calls and prayers. We know that we will meet again in heaven where there will be no more sorrow, no suffering, and no pain," the stated.
The General Council of The Church of Pentecost, on their part, said Pastor Ofori Koranteng approached the work of God with passion and worked as a soldier under command who rested not until the work was done, and done well. "He was the Paul of our time who approached the work of ministry with zealousness and passion. Hence, evangelism and soul-winning became part and parcel of his ministry.
"He was a man with sharp spiritual giftings which demonstrated in his ministry. God used him as an instrument to bless many people, set the oppressed free, impact giftings and graces unto others, heal the sick and nurture the members to spiritual maturity," it said.
PENTECOST NEWS.