The newly-built four-storey residential block of the Pentecost Convention Centre (PCC), Gomoa Fetteh, has been named after the late Apostle David Yaw Anti Owusu, widely known as "Apostle DYA Owusu."
The facility was formally commissioned yesterday at a short ceremony officiated by the Chairman of the Church, Apostle Eric Nyamekye, with assistance from the General Secretary, Apostle A.N.Y. Kumi-Larbi, the International Missions Director, Apostle Emmanuel Agyemang Bekoe, and other Executive Council members of the Church.

The historic event was also witnessed by the family members of the late minister.
Explaining the rationale for the gesture, Apostle Nyamekye said the late Apostle Owusu was one of the illustrious servants of The Church of Pentecost who served God and the Church well.
He further touted some of the positions the late minister held in the Church, paramount amongst them were his (Apostle Owusu) relatively short stint as an Acting Chairman of the Church from 1987 to 1988 following the unfortunate passing of the then Chairman, Apostle Fred Safo, and also as an Executive Council Member of the Church for 19 years (1969-1988).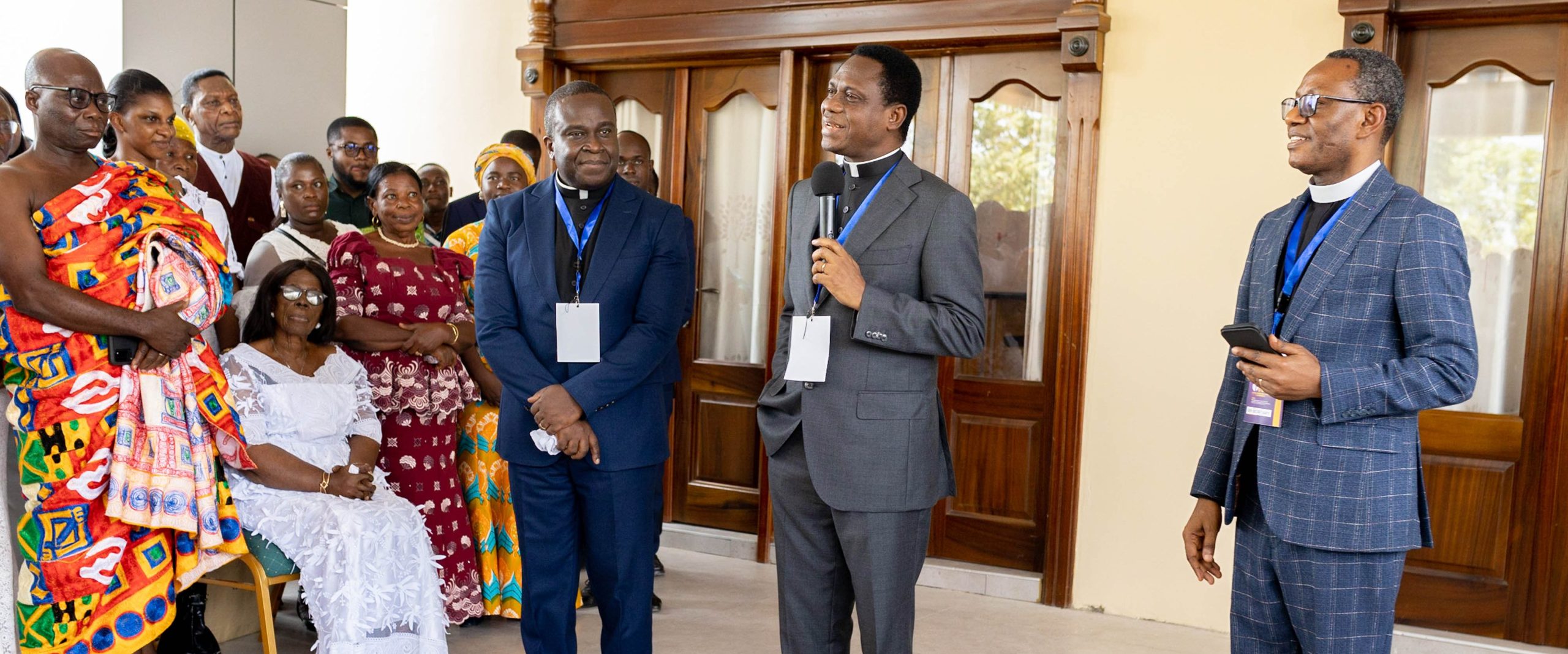 The gesture, according to Apostle Nyamekye, was, therefore, aimed at honouring the memory of a gallant soldier of the Cross.
The Chairman advised the ministers present to also serve the Lord and the Church faithfully so that posterity would celebrate their good works.
The leader of the Owusu family, in response, expressed profound gratitude to the leadership of the Church for the great honour done them. The family donated a front desk to the management of PCC to aid operations in the facility.
The newly-commissioned David Yaw Anti Owusu block has 153 rooms and an elevator to ensure easy movement inside the building.
The new block adds to six other residential buildings at the centre which have been named after other illustrious servants of the Church, namely, Apostle Abraham Tetteh Nartey, Apostle Stephen Henry Ankamah, Apostle James Kwaku Gyimah, Apostle George Alphonso Wood, Apostle Patrick Asiamah, Apostle Samuel Richard Asomaning and Elder John Bart Plange.
Present at the event were some active and retired ministers of the Church. Among them were Pastor Prince Odoom (PCC Manager) and Pastor James Agyin (Projects Development and Estate Manager, CoP – Headquarters), who supervised the execution of the building project.
Apostle D.Y.A. Owusu was called into the full-time ministry of The Church of Pentecost in 1950 and was stationed at Sunyani a year later. He subsequently served at Suhum, Sekondi-Takoradi, Ho, Akim Oda and Cape Coast, where he retired from active ministry in 1988.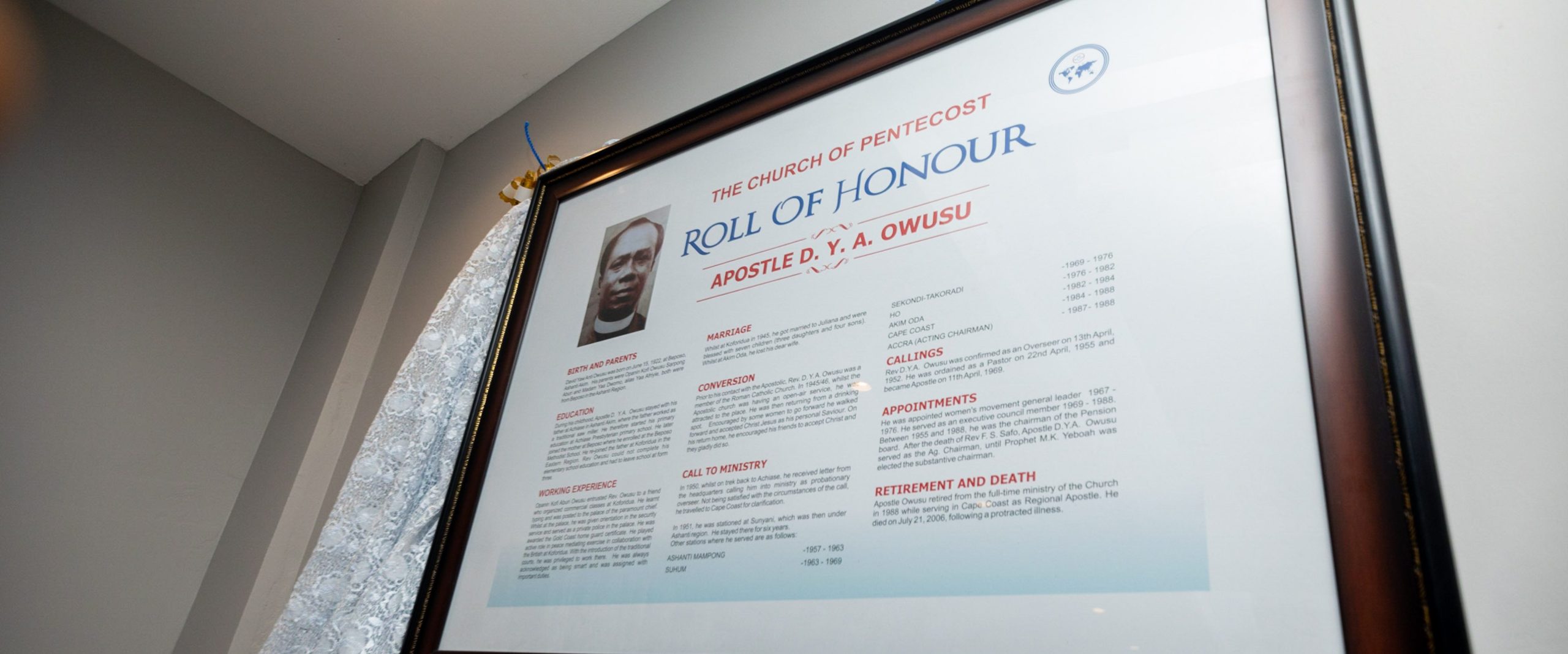 Apostle Owusu served in various capacities in ministry as afore-indicated and also served as Chairman of the Pensions Board and General Leader for the Women's Movement (now Women's Ministry) from 1955 to 1988 and 1967 to 1976, respectively.
He passed on to glory on July 21, 2008 at age 86, after a protracted illness.
PENTECOST NEWS.