The Ministry to Persons With Disabilities (MPWDs), a specialised ministry of The Church of Pentecost, has donated items valued at GH¢16,795.00 to the Wa School for the Blind and 10 wheelchairs to some Persons with Disabilities (PWDs) in Wa and Tumu Areas of the church.
Among the many items donated were 50 white canes, two audio Bible listening devices, 10 bags of 50kg rice, five maxi bags of maize, five gallons of 25 litre oil, three boxes of tin fish, three boxes of tin tomatoes, three cartons of milk and 230 packs of cooked food.
Making the presentation to the Wa School for the Blind on Saturday, April 10, 2021, the National Coordinator of MPWDs, Overseer Alexander Nyame, stated that the gesture was part of the Church's Vision 2023 agenda of "Possessing the Nations."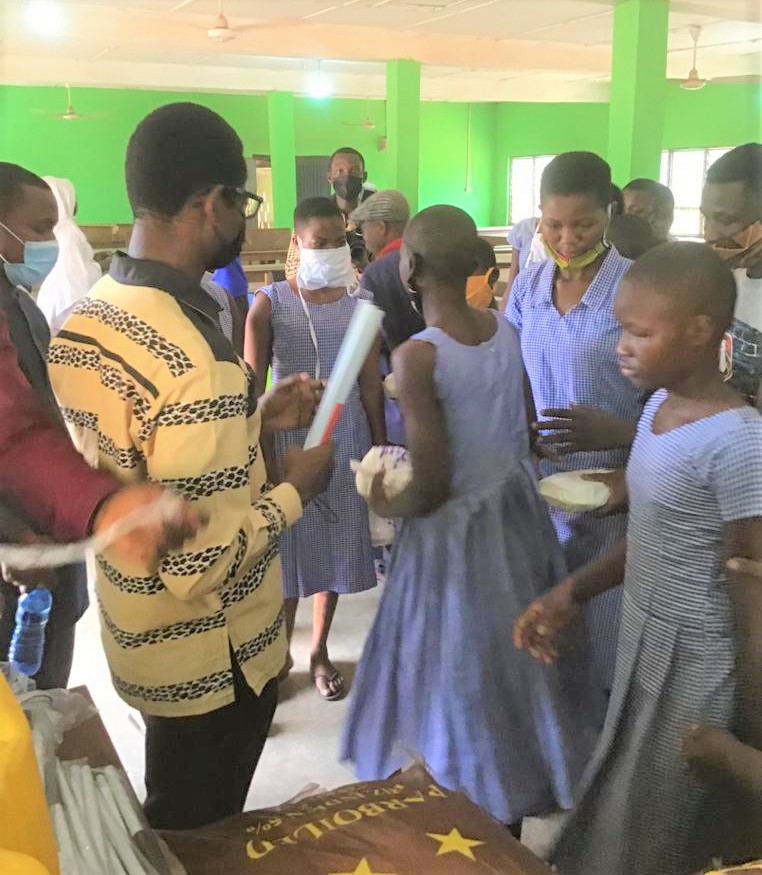 He stated that students in specialised institutions do not pay fees and that the donation from the Church was to compliment the government's effort and to demonstrate the love of Jesus Christ to them.
Rev. Grace Amoako, the Headmistress of the school, described the donation as timely. She was full of praise and appreciation to God and The Church of Pentecost for the gesture.
The Girl's Prefect of the school, Barikise Mumuni, who was also delighted about the gesture, prayed for God's blessing upon the church.
In an exhortation, Overseer Benjamin Teye Djabanor of Tanvaare District spoke on the topic, "The Mystical Love and Will of God for Us." Reading from Ephesians 1:7-12 and 1 John 5:11-12, he established that the mystical love and will of God for humanity can only be found in Jesus Christ. He, therefore, challenged the students to give their lives to Christ.
In a related development, the MPWDs National Coordinator, on Friday, April 9, 2021, presented wheelchairs to individuals with various degrees of disabilities to aid their mobility. In all, a total of 10 wheelchairs were donated to PWDs in Sombo, Nandom, Eremon, Lawra, Kunfabiala, Babile, all in the Upper West Region.
By the grace of God, 11 persons were won during the presentation of the items to the PWDs. Five were won during a wheelchair presentation at Lambussie and another six at Wa School for the Blind.
Present were the Wa Area Head, Apostle Daniel Nii Tetteh Tackie, and some ministers in the Area.
Report by Pastor Gordon Ansah, Wa.