The Anyaa Ablekuma Area Head of The Church of Pentecost, Apostle William Ohemeng-Kwakye, has dedicated the Mount Zion Assembly church building in the Oduman District.
The dedication ceremony was held on December 31, 2022 and was witnessed by the pastorate in the Oduman Zone of the Area and their spouses as well as officers and members of the district.
The Mount Zion Assembly church building was initiated in 2016, after a grant of GH¢ 35,000.00 was released by the Church's General Headquarters through its Community-Based Church Building (CBCB) initiative to the local assembly for the construction of a permanent place of worship.
However, as work commenced, there was the need to expand the building to a 300-seating capacity auditorium due to the rapid growth in church membership. The newly-constructed also has two restrooms, an office and a storeroom.
Dedicating the edifice, Apostle Ohemeng-Kwakye commended the leadership and entire membership of the district for contributing to the successful completion of the project within the stipulated period and encouraged others to emulate this remarkable feat.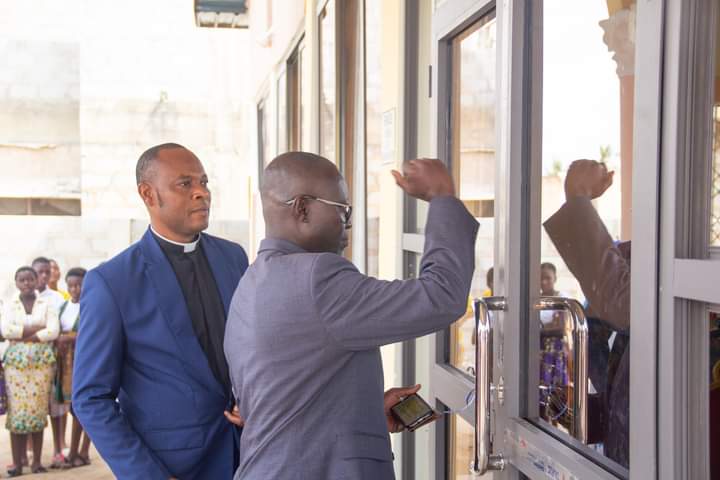 Reading from Genesis 19:15-17 and Philippians 2:12, Pastor Ebenezer Ofori Ansong, who gave a short exhortation titled "You Have Your Part to Play" at the event, asserted that God values mankind that is why He works with them.
"This is the reason why God enters into a covenant with human beings," he said and added that through this partnership God plays His part and expects men to also honour theirs.
Drawing lessons from Genesis 19:15-17, Pastor Ansong urged Christians to lead a life of righteousness as it is a main part of their covenant role, cautioning that: "Anytime sins take dominion over one's life, God's glory is not seen."
Report by Anyaa-Ablekuma Area Media Team