The Children's Ministry of the Darkuman English Assembly (DEA) in the Kaneshie Area of The Church of Pentecost held its maiden edition of the Bible Spelling Competition last Sunday.
The competition, dubbed "Study to Show Yourself Approved," aimed at making the study of the word of God fun and more innovative.
The event, which was held between the various Jethro Initiative (JI) groups in the assembly, took place at the Children's Ministry auditorium.
In his opening address, the Darkuman District Children's Ministry Leader, Deacon Enock Anim Asante, said that the competition was the first among many planned by the ministry in the district.
According to him, subsequent competitions would be organised for all the assemblies in the district in the coming year.
"These competitions would promote teamwork and unity among the children as we strive to raise godly and transformational future leaders," he added.
Deaconess Sheila Williams, the Children's Ministry Leader of Darkuman English Assembly, encouraged the children to take their studies, both in school and at church, seriously, stressing that: "Quality and good education with self-discipline in the reading and studying the word of God would surely take you to high places in future."
The five-member JI competing groups spelt words from the book of Matthew from chapters 1 to 10, using the New International Version (NIV) Bible as their reference point.
At the end of the contest, medals were presented to the overall winners and all other participants.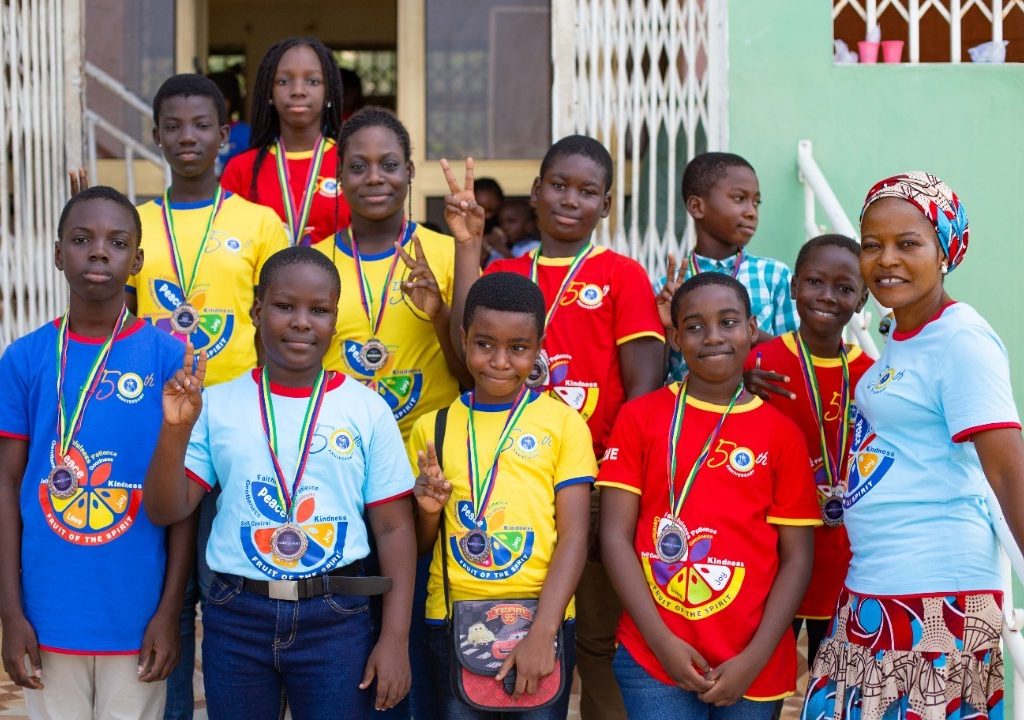 Deaconess Sheila Williams, in her closing remarks, expressed heartfelt appreciation to the planning committee for the Spelling Competition and the various JI groups for a well-organised event.
The Jethro Initiative, which has as its slogan "Nurturing unto Godliness," is an extra-curricular programme of the Children's Ministry aimed at complementing and strengthening the activities of the Sunday Schools in building the foundation of children in Christ and His word and entrenching them on the need to walk in the Faith.
Report by Darkuman English Assembly Media Team