The Berekum Area Women's Ministry of The Church of Pentecost has donated items worth GH¢ 30,040.00 to six orphanages and the prisons.
The beneficiary institutions are Hanukkah Special Needs Centre – Sunyani, Cosmos Special Needs Centre – Dormaa Ahenkro, Dormaa Children's Home, and Remar Ghana, Sunyani Abesim.
The rest are King Jesus Orphanage – Tepa, World of Friends Orphanage – Berekum Nsapor, and the Sunyani Central Prisons.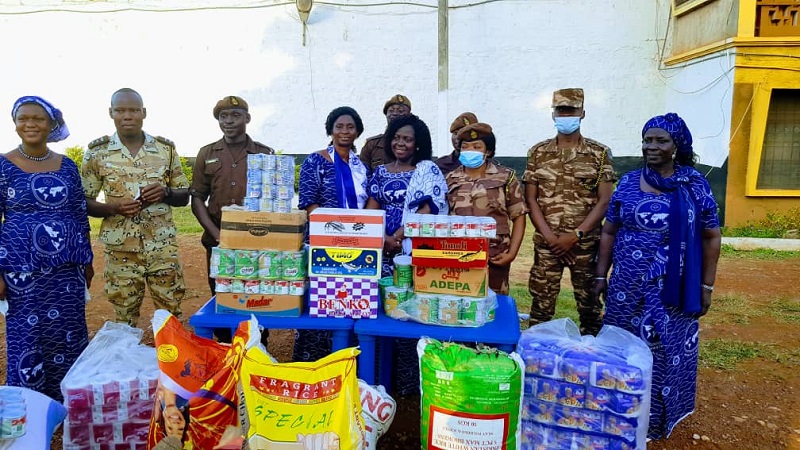 Items donated were 305 tubers of yam, 25 bags of 25kg rice, 30 crates of eggs, 20 cartons of Milo, 15 cartons of milk, 7 bags of 50kg maize, 7 bags of 25 kg sugar and gari, assorted canned fish, toiletries, beddings including bed sheets, blankets, pillowcases, children footwear, and clothing.
The ministry also presented an undisclosed amount of money to the beneficiary institutions.
Explaining the rationale behind the gesture, Deaconess Josphine Serwaa (Area Women's Leader), stated that the move was part of the Church's Vision 2023 agenda of "Possessing the Nations."
Mrs. Berlinda Effah Kuntor (Ministers Wives' Representative on the Area Women's Ministry Executive Committee) who was part of the team, mentioned that there is no better time for the church to become relevant to the watching world than now.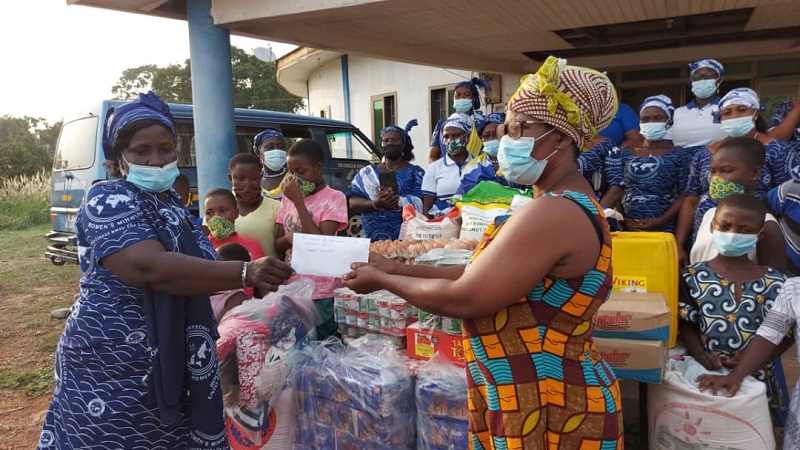 Leading the team was the wife of the Area Head, Mrs. Joyce Berko. She encouraged the children at the orphanages to know Christ by taking their devotional life seriously and praying always, saying, "Let no one hinder you from knowing Jesus, the Saviour of the world."
Giving an exhortation at the prisons, Mrs. Joyce Berko established that Jesus loves sinners and died for that singular reason.
Reiterating a popular saying by the Chairman of the church that "sinners are the client of the church," she said that God welcomes whosoever comes to Him through His Son Jesus Christ.
The children and their caregivers could not hide their joy as they joined members of the ministry to sing praises in adoration to God.
The team that embarked on the visit included Area Executive Committee Members and some district leaders of the ministry.
Report by Pastor Daniel Fosu, Berekum.