The Axim Area of The Church of Pentecost on Friday, December 9, 2022, donated items worth GHC10,000.00 to 10 church members in the Area.
The items included nine brand new "Butterfly" sewing machines and a professional hairdryer.
The presentation was made to the beneficiaries drawn from 10 districts in the Area, namely Abura, Samenye, Elubo, Kengen, Nyamele Kwagyina, Asasetre, Adubrim, Takinta, Esiama and Salman, during the Area's post-Heads' Meeting Ministers and Wives retreat.
Presenting the items, the Axim Area Head, Apostle Daniel Mireku Gyamera, in a speech, said members are the Church's greatest resource, hence their needs are of utmost concern to the Church.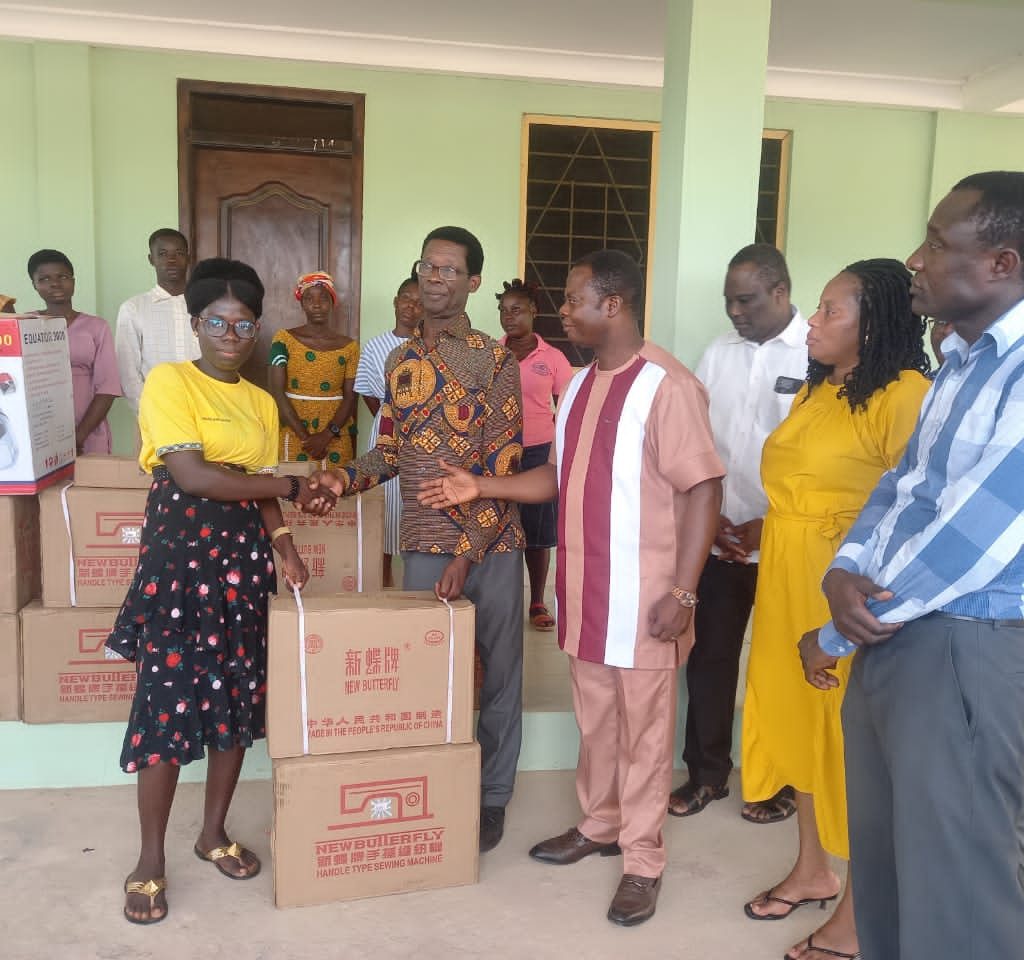 He said the items have been given to the beneficiaries to help improve their livelihood, and, thus, advised them to take proper care of the equipment in order to prolong their lifespan.
The Axim Area Head also urged them not to keep the good news to themselves but share it with others to be well-informed about the Church's support to its members.
Speaking on behalf of all the beneficiaries, Mrs Dorcas Entsie of Nyamele Kwagyina District, thanked the church for the kind gesture done them and assured the Area Head that the items received would be put to good use.
Present at the presentation ceremony were Pastor Ezekiel Yennu Konjar (Area PENTSOS Coordinator) and the area pastorate with their wives.
Also present were Mrs. Evelyn Selasi Mireku Gyamera (Wife of the Area Head) and Elder Philip Kenyah (Area Deacon).
Report by Axim Area Media Team