The newly constructed Asutsuare Central Assembly auditorium in the Agormanya Area of The Church of Pentecost has been dedicated to the glory of God.
The edifice, which was constructed at a cost of GH¢ 420,890.10, received funding from the Headquarters of the church, the Chairman's Fiat, Area grant, District fund, Local fund, English Assembly fund, and individual donations.
The dedication ceremony took place on October 16, 2020. It was officiated by the Agormanya Area Head, Apostle James Gabriel Quardson, ably assisted by the Asutsuare District Minister, Pastor Joseph Kweku Donkor.
Speaking on the theme, "Come to the Temple of God with your Children," based on Matthew 21:15-16, Pastor George Owusu of Asesewa District called on the members to make the building a place of prayer and teach their children to do same.
"Our children are the future of the church and are important to God. Therefore, if we come to church to pray and revitalize our spirits, we must involve the children by teaching them how to pray and the word of God," he advised.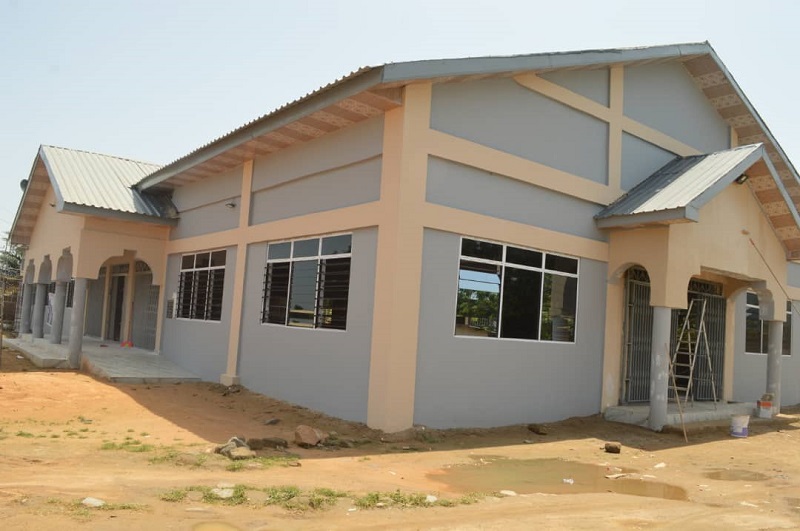 In an address, Apostle Quardson commended the members of the Asutsuare District for freely giving their substances to support the project.
In a short history read by the District Secretary, Elder Ezekiel Abban Teye, the Asutsuare Central Assembly began in 1964 through the evangelistic activities of Deaconesses Agnes Wekutah and Mary Afiyo Anazah, both of the blessed memory. As the church grew numerically, they moved to a family house of some of the members.
In 1970, a piece of land was acquired where a wooden structure was constructed to serve as a temporary place of worship.
The sod-cutting ceremony for the commencement of the new building was performed by the then Akuse District Minister, Pastor Nketia Egyir, in August 2006. Subsequently, the foundation stone was laid by Apostle Jacob Narh Affum, the then Area Head, assisted by Pastor Joseph Kweku Donkor on March 24, 2017.
In attendance were the Shia Osudoku District Chief Executive, Honourable Daniel Akuffo, and the Assembly Member of Asutsuare Electoral Area, Honourable Jonathan Kwablah, the pastorate, and their wives in the Area, among others.
Report by Agormanya Area Media Team.