The Techiman Area Head of The Church of Pentecost, Apostle Isaac Nii Kotei Djani, has been elected the Chairman of the Ghana Pentecostal and Charismatic Council (GPCC) for the Bono East Region. The election took place on April 12, 2021, at the Assemblies of God Church in Techiman.
The region was formerly part of the Brong-Ahafo Region headed by Apostle Mark Obeng Andoh, Sunyani Area Head of The Church of Pentecost. With the creation of the Bono East Region in 2018, it became necessary that it has its leadership.
In an exhortation, the Bono Regional Chairman of the GPCC, Apostle Mark Obeng Andoh, spoke on the topic, "Unity in Humility." Reading from Philippians 2:1-2;8, he said that one very important tool required in the advancement of the kingdom of God is unity. He stated that unity can only be achieved when believers humble themselves to one another.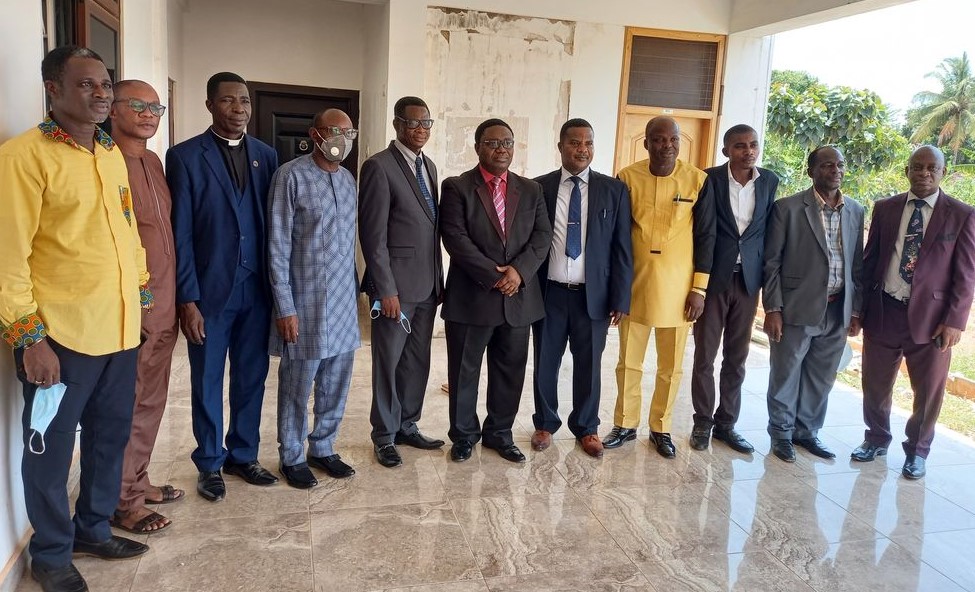 "Humility is something we should highly pursue in addition to the spiritual gifts, for it is humility that exhorts a person," he advised.
He encouraged members of the Council to submit to the new leaders irrespective of their denominations so that the Council can move on.
In his acceptance remarks, Apostle Isaac Nii Kotei Djani, an Executive Council Member of the church, thanked the House for the honour done him and pledged to work with all to lift the Council to higher grounds, while soliciting their prayers and support.
The regional executives are Reverend Dr. Adjei Gyan (Vice-Chairman), Pastor Daniel Owusu (Secretary), Pastor Yaw Owusu (Financial Secretary). Others are Apostle Kwame Asare, Pastor Boakye Yiadom, Reverend Samuel Nkansah, and Reverend Anthony Kyeremeh.
Report by Pastor Peter Amuzu-Avorde, Techiman Area Reporter.