The Anyaa District in the Anyaa-Ablekuma Area of The Church of Pentecost launched the box library for the Children's Ministry on Sunday, May 28th, 2023, at a cost of GHȼ10,000.00.
The event, chaired by the District Minister, Pastor Emmanuel Teye Sackitey, was graced by Pastor Emmanuel Ofori Opoku (Area Children's Ministry Leader) and Pastor George Osei-Asiedu (Dwenewoho District).
During the launch, Pastor Ofori Opoku commended the District Pastor for his bold initiative and for adding value to the vision, making it a reality.
He reiterated the vision of the box library to the gathering and encouraged the Children's Ministry workers to stock the library while advising the children to take good care of the books.
In his speech, Pastor Teye Sackitey emphasised the numerous benefits of developing the habit of reading at an early stage of development.
He pointed out that despite the advantages of reading, the high cost of books discourages parents from purchasing more for their children. The box library project aims to mitigate this challenge.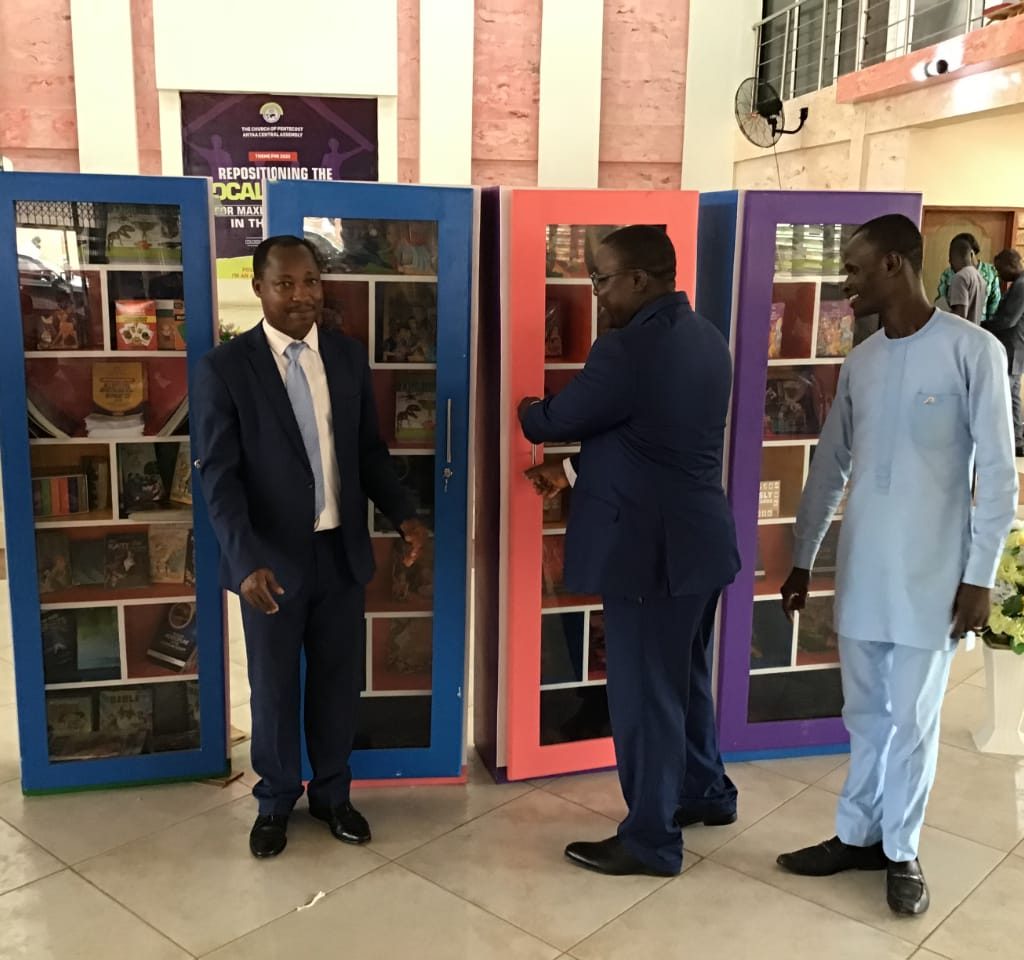 Pastor Sackitey expressed deep appreciation for the commitment shown by the presiding elders of the five local assemblies in the district (Anyaa Central, Maranatha, Bethel, Nsumfa, and Berea) by raising the funds needed to make the launch possible.
He also praised the Children's Ministry workers in the district for their dedication to duty, specifically highlighting their devotion to hold monthly fasting and prayer exercises for the children, while encouraging the teachers to continue their good work.
The bookshelves for the library cost GHȼ7,500.00, and an additional GHȼ2,500.00 was spent on books as initial materials.
The Central Assembly set an example by stocking their shelves properly. The purchased books, included children's dictionaries, moral novels, packs of flashcards, French storybooks, inspirational books, and more.
Pastor Sackitey also donated church publications and diaries worth GHȼ1,000.00 for use in the library.
As part of the event, the teachers received instruction on monitoring the children's reading habits and guiding them to understand what they read.
In total, 21 teachers and 55 children from the five local assemblies in the district attended the event.
Report by Anyaa District Media Team